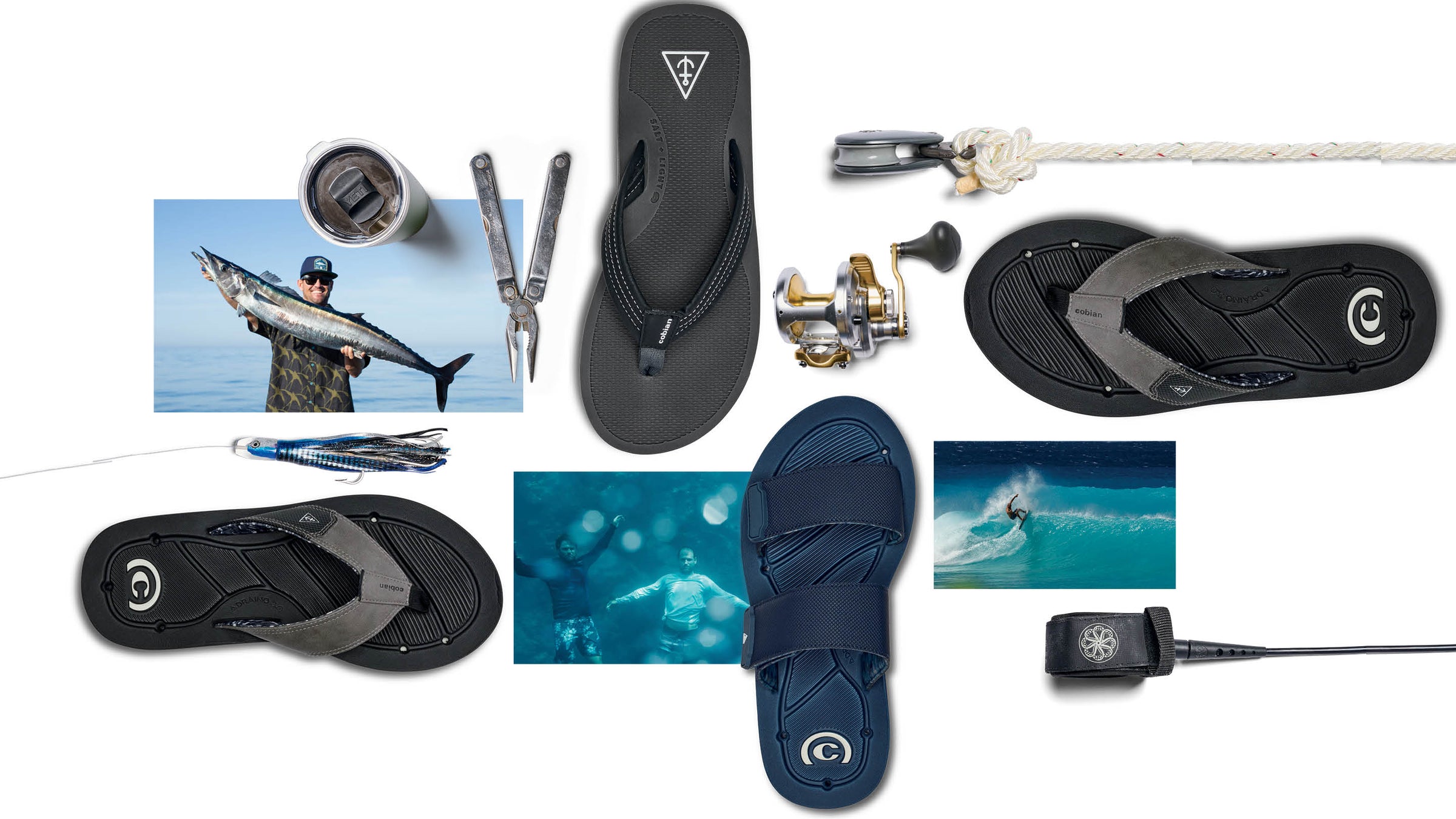 Nautical Nomad Collection
Trusted by pro surfers and hardcore anglers alike, the Cobian Nautical Nomad Collection fuses coastal styling with performance-driven features built for boat and beach.
All sandals, slides, and flip-flops in the collection offer durable water-friendly materials and a non-marking, boat-friendly AquaTread rubber outsole for enhanced grip on wet surfaces.
Water-Friendly
Featuring water-friendly materials and innovative water drainage systems for superior comfort and performance in wet conditions.
Boat-Friendly
With a non-marking, boat-friendly AquaTread™ rubber outsole for optimal grip and confidence on wet deck and dock surfaces.
Beach-Friendly
Designed for resilience against sand and salt, and equipped with a textured non-slip footbed for enhanced security.
The Ultimate Watermen's Sandal
The Draino 3
The perfect fusion of comfort, durability, and functionality, these innovative water-draining sandals are more than a footwear choice—they're a lifestyle essential for surfers, anglers, and nautical nomads.
The Ultimate Watermen's Slide
The Odyssey
These adjustable slide-style sandals are engineered for surfers, anglers, and beach enthusiasts with water-friendly materials, a non-slip footbed, and an innovative water drainage system.
Where Style Meets Performance
The Anchor
Designed for the modern adventurer, these sandals merge classic beach and surf aesthetics with high-functionality elements for unparalleled outdoor performance.
Shop the Nautical Nomad Collection